The Sun-Herald City2Surf presented by Westpac has raised over $36 million since 2008 when the fundraising tally was first recorded. This year City2Surf aims to help raise another $5,000,000 for more than 900 charities.
What We Have Achieved So Far
378
Fundraisers
$
66,325
Funds Raised So Far
68
Fundraising Teams
1,044
Participating Charities
2,807
KM Trained
1,176
Hours Trained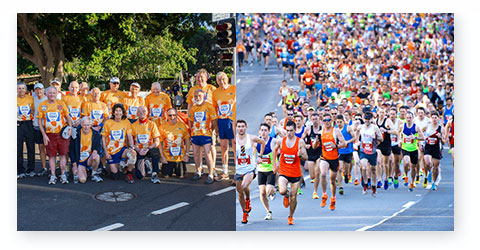 FUNDRAISING TIPS
everydayhero Sidekick is an online help centre designed to help you do good and feel super while fundraising for charity.
Everydayhero Sidekick